Suitability Instant Decision Guarantee
Receive an upfront answer as to whether your client's annuity app
will meet our suitability standards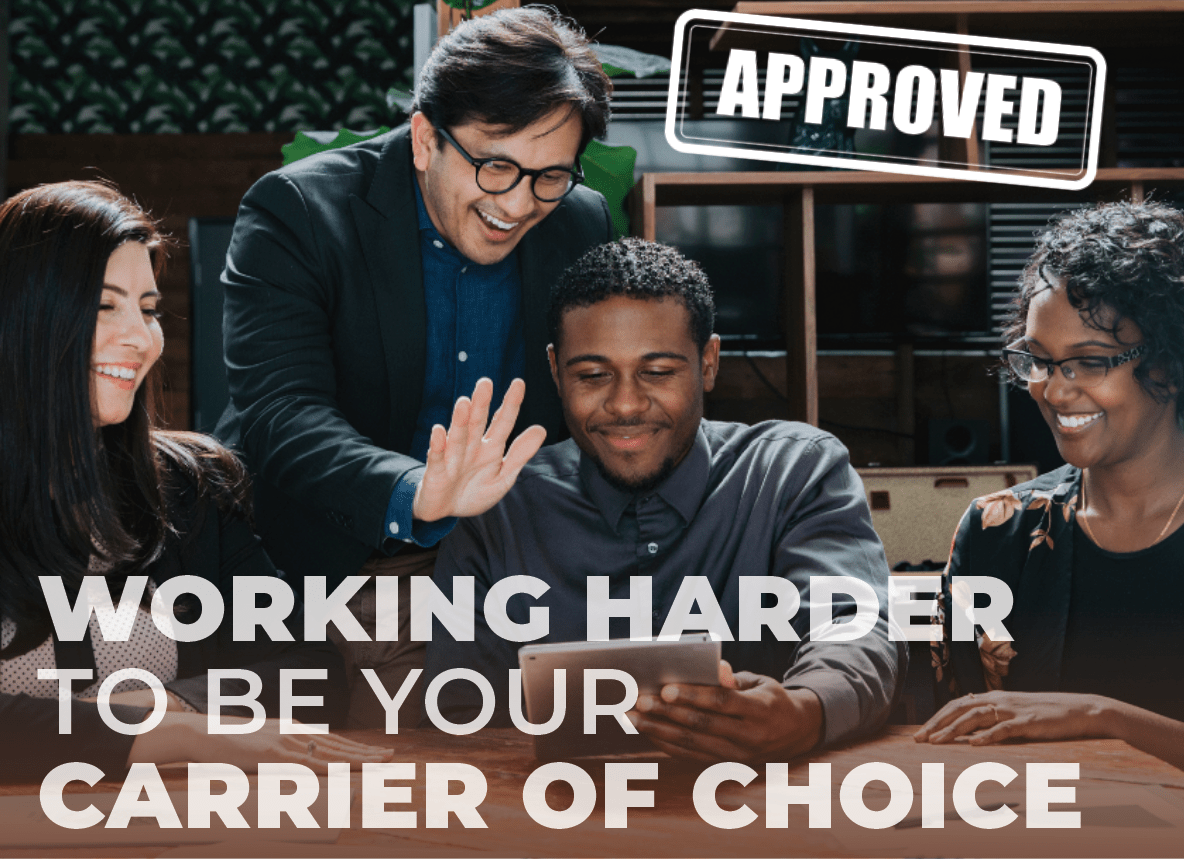 Try our innovative suitability evaluation tool that makes doing business with us even easier. Integrated with our electronic application (eApp), this user-friendly enhancement saves time and provides you the confidence to proceed with your client's annuity application.
We guarantee that in less than 5 minutes you will receive an upfront indication as to whether or not the suitability for your client's annuity application will be approved.*
HOW OUR INNOVATIVE SUITABILITY EVALUATION TOOL WORKS
First, be prepared to answer streamlined, brief suitability questions about your client's financial circumstances and objectives, then follow the steps below.
3
Click the Suitability Instant Decision Guarantee button or submit an eApp normally
4
Answer the suitability questions
After completion, you will receive either a suitability approval within seconds to proceed with your client's application, or notification that one of our suitability analysts must conduct a more comprehensive review of your client's circumstances before a decision can be provided.

Disclosures
For producer use only. Not for use with the general public.
*The producer is responsible for ensuring that the recommendation being reviewed is suitable for the client's financial/insurance needs and financial objectives. For sales to consumers over age 80, a pre-issue call out from a Suitability Analyst to the client is required. All applications are subject to Nassau new business requirements. Final approval remains at the sole discretion of Nassau.
Products, rider options and other features are subject to state availability. Actual product details, including all terms and conditions that apply, are contained in the annuity contract.
Nassau, its affiliated companies, and employees do not give fiduciary, legal or tax advice.
Nassau Annuities are issued by Nassau Life and Annuity Company (Hartford, CT), except in New York where annuities are issued by Nassau Life Insurance Company (East Greenbush, NY). In California, Nassau Life and Annuity Company does business as "Nassau Life and Annuity Insurance Company." Nassau Life and Annuity Company is not authorized to conduct business in ME and NY, but that is subject to change. Nassau Life and Annuity Company and Nassau Life Insurance Company are subsidiaries of Nassau Financial Group. The insurers are separate entities and each is responsible only for its own financial condition and contractual obligations.
Insurance Products: NOT FDIC or NCUAA Insured | NO Bank or Credit Union Guarantee.
BPD: 40562 02/23