Nassau Simple Annuity
Put your retirement savings to work for your future.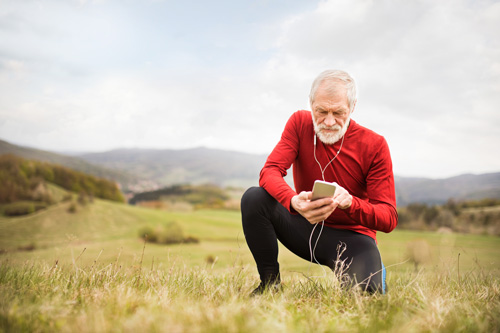 Nassau Simple Annuity, is a single-premium, multi-year guaranteed annuity that offers your clients protection from market volatility, a choice of 4 or 6 year guaranteed periods, and a free withdrawal option.
This product may be appropriate for individuals who:
Seek to accumulate money for retirement1
Have a conservative risk tolerance and want to grow an inheritance or other lump sum
Want to secure a fixed annuity payment but not immediate income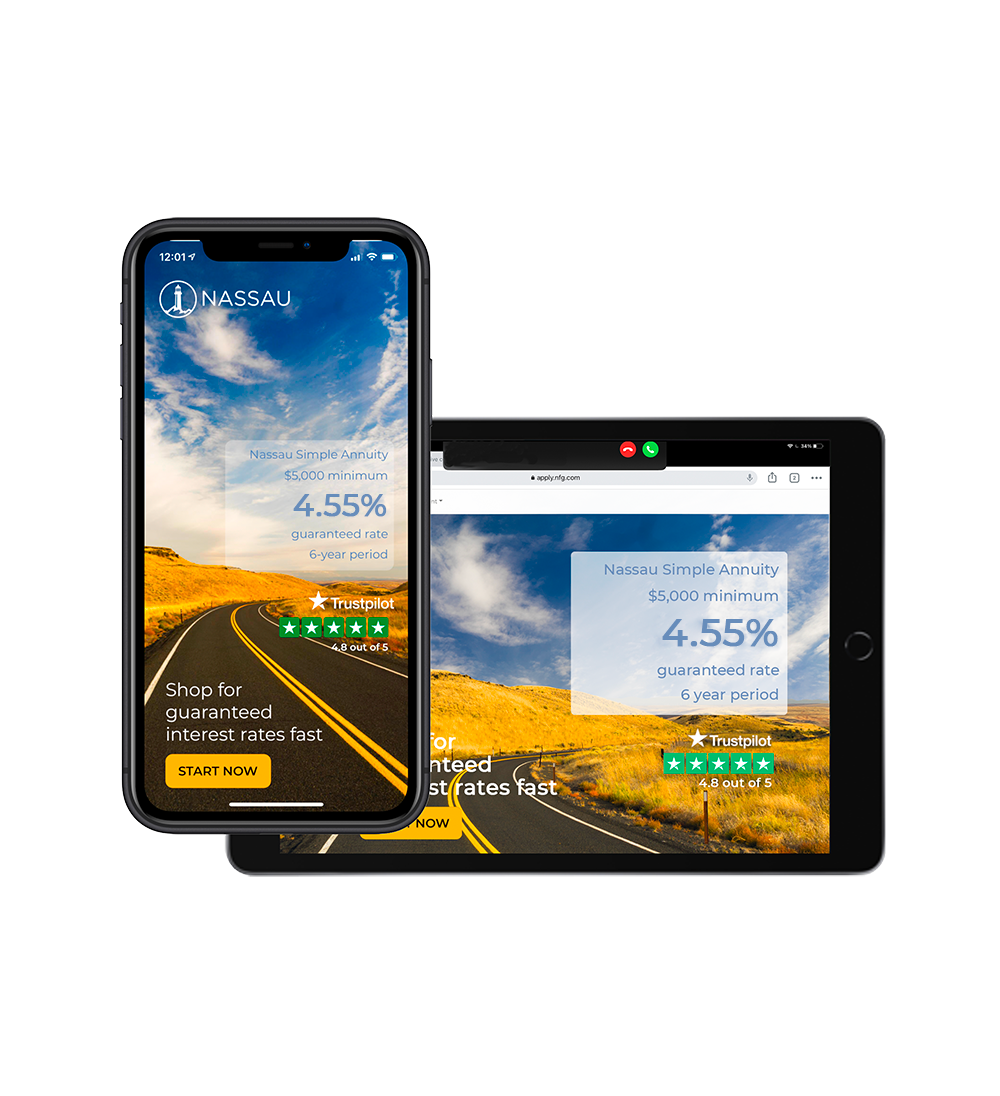 Revolutionize Your Business With A Fully Digital Experience For You And Your Client
Nassau Simple Annuity is our only product available via a new mobile website for clients. You can create a custom link and code to share with your clients. They complete the application on their own in about 10 minutes from any device and you decide whether you complete the application in your eApp account or if you want your Nassau Digital sales team partners to manage it on your behalf. Either way, you receive the same commission and your client enjoys an easy, digital process.
Check out our Digital Sales Program Now. Learn More
Selling Nassau Simple Annuity on our digital platform is easy. You can set up your shareable code/link on your own without additional contracting steps. Sign in/register to your SalesNet account to start.
NOTE: You must complete mandatory product training prior to soliciting Nassau products.
Want to Learn More?
---
Notes
1. Withdrawals made during the life of the contract will reduce the amount payable upon annuitization.
2. All or a portion of amounts withdrawn are subject to ordinary income tax, and if taken prior to age 59 1⁄2, a 10% IRS penalty may also apply. We do not provide tax, financial or investment advice, or act as a fiduciary in the sale or service of the product. Consult a tax advisor or financial representative about your specific circumstances.
An annuity contract issued as part of a qualified retirement plan or IRA does not receive any tax benefits in addition to those provided under such qualified retirement plan or IRA without an annuity contract.
---
Important Disclosures
FOR PRODUCER USE ONLY. NOT FOR USE WITH THE GENERAL PUBLIC AS SALES LITERATURE.
An investment in the contract is subject to possible loss of principal and earnings, since a surrender charge and market value adjustment may apply to withdrawals or upon surrender of the contract.
Nassau Simple Annuity (18FADTCP and ICC18FADTCP) is issued by Nassau Life and Annuity Company (Hartford, CT). Nassau Life and Annuity Company is not authorized to conduct business in MA, ME and NY, but that is subject to change. Nassau Life and Annuity Company is a subsidiary of Nassau Financial Group.
Product features, options and availability may vary by state.
This is a brief description of Nassau Simple Annuity, a modified single premium deferred annuity. This summary is for informational purposes only. Please refer to product materials for any other specific information including limitations, exclusions and charges.
Nassau Simple Annuity is an insurance contract, not an investment; it doesn't provide ownership of any stocks, bonds, index funds, or any other securities.
Insurance Products: Not FDIC or NCUAA Insured, No Bank or Credit Union Guarantee.
BPD: 40774