Nassau Simple Annuity

Digital Sales Program
Our agent referral code program is designed to help build your business with a unique digital experience and easy, contactless process for you and your clients. When recommending a Nassau multi-year guaranteed fixed annuity to your clients, we offer an easy way to apply through our mobile website or Simple Annuity iOS app with a unique referral link or by entering your referral code.
TWO EASY WAYS TO APPLY NOW
MOBILE DEVICE OR DESKTOP THROUGH OUR MOBILE WEBSITE
THROUGH OUR IOS APP
Digital Sales Program Benefits
Agent Benefits
Receive Full Compensation for Your Referrals
Easily Share Your Code via Text, Email, Web, or Social Media
Simple, Fast Suitability Process
Get Up and Running Quickly: Code Activation Takes One Business Day
The Right Clients
Looking to earn higher interest rates on their money
Interested in saving for retirement, but not comfortable meeting in person
Ready to revisit a retirement planning conversation with you
Want a guaranteed rate for a fixed period of time
Materials not approved for use in CA, FL, MA, ME, or NY.
Experience
Step 1
Send a text or email with your custom link.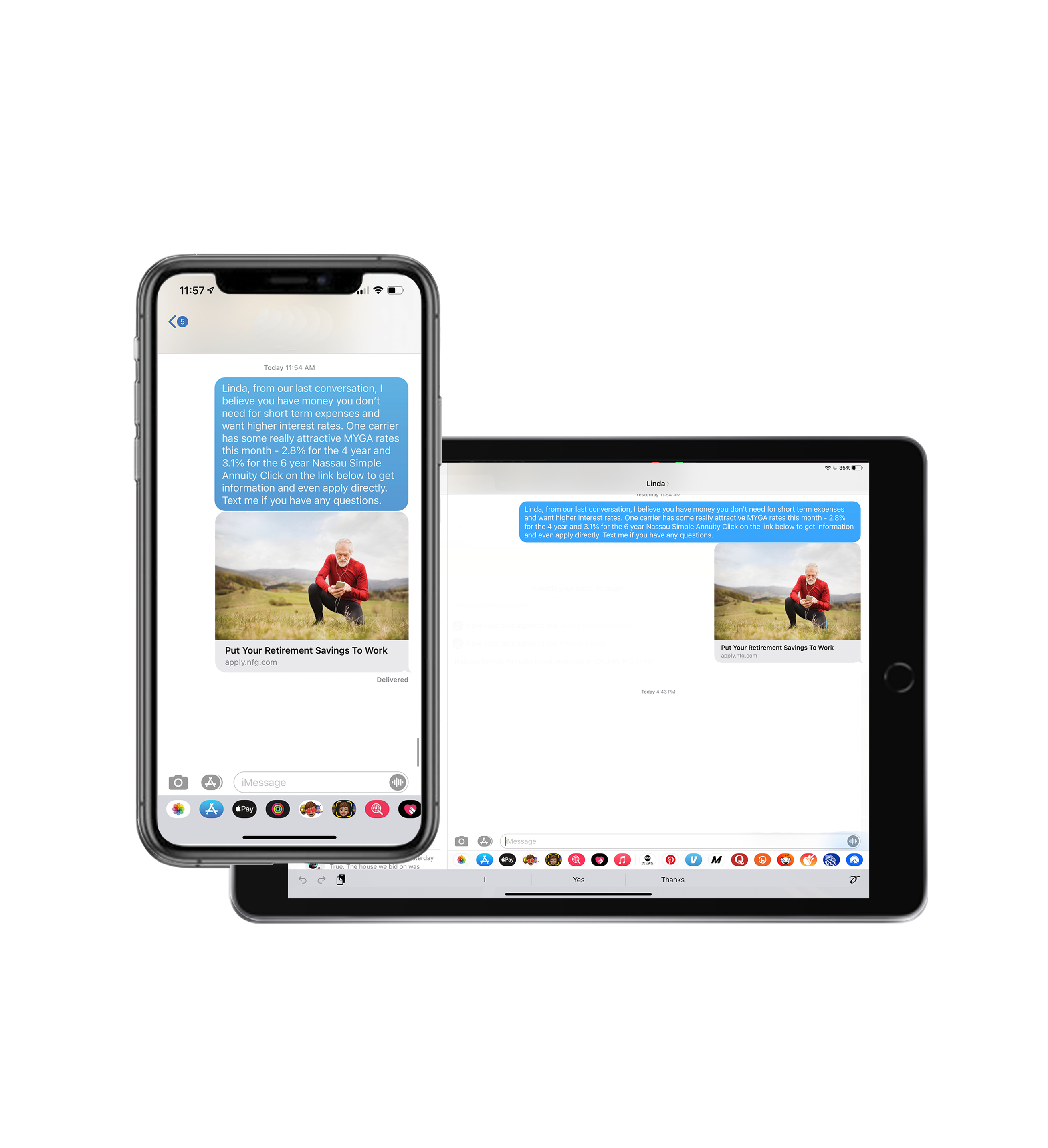 ---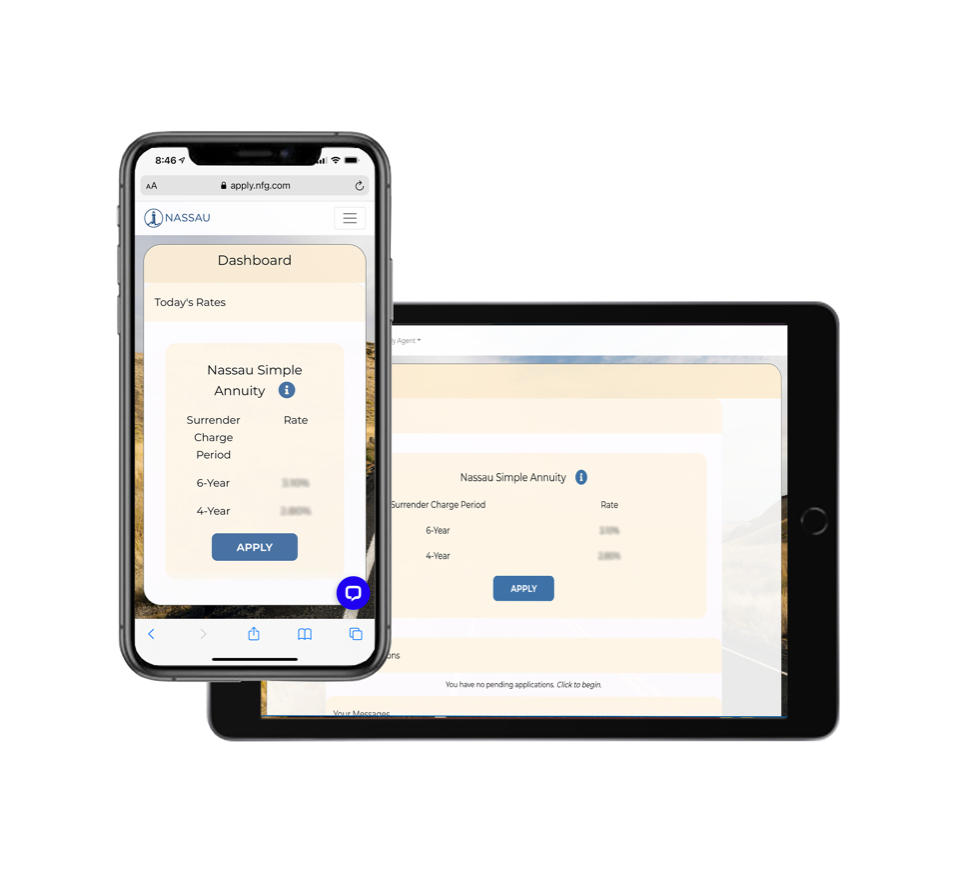 Step 2
Client views current rates on the Dashboard and selects 'Apply' to start the process.
---
Step 3
Client enters their email address and agrees to privacy & terms of use.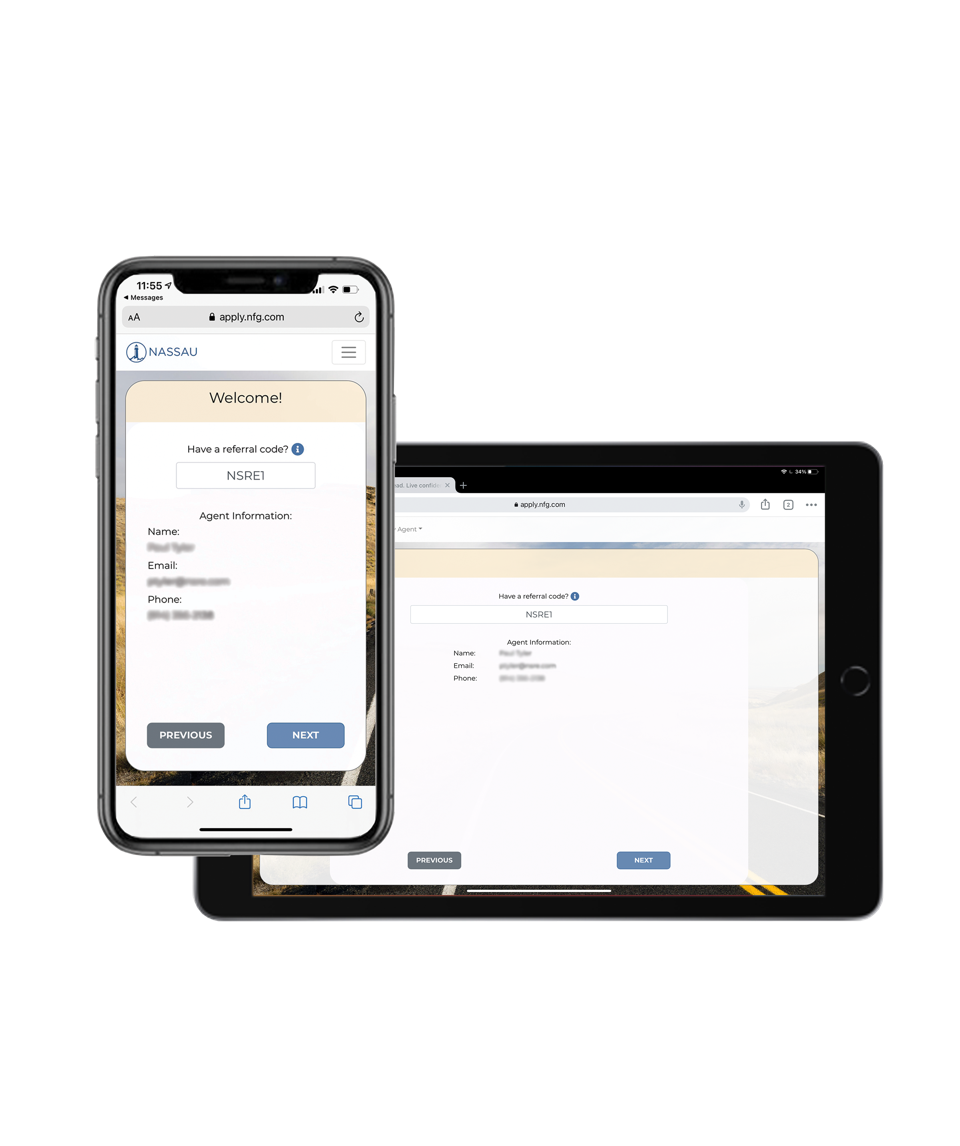 ---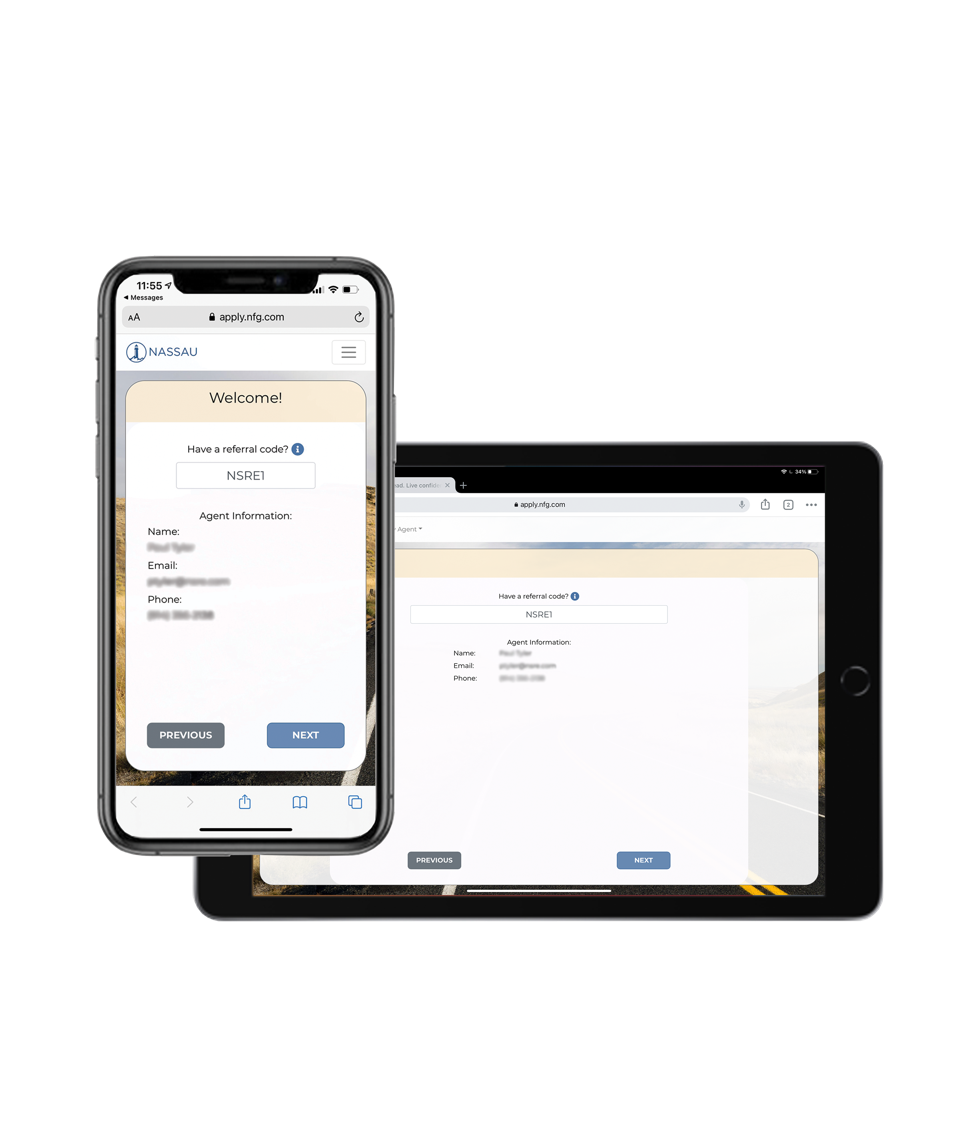 Step 4
Your agent name and email automatically links to your client.
---
Step 5
We outline the process and set time expectations.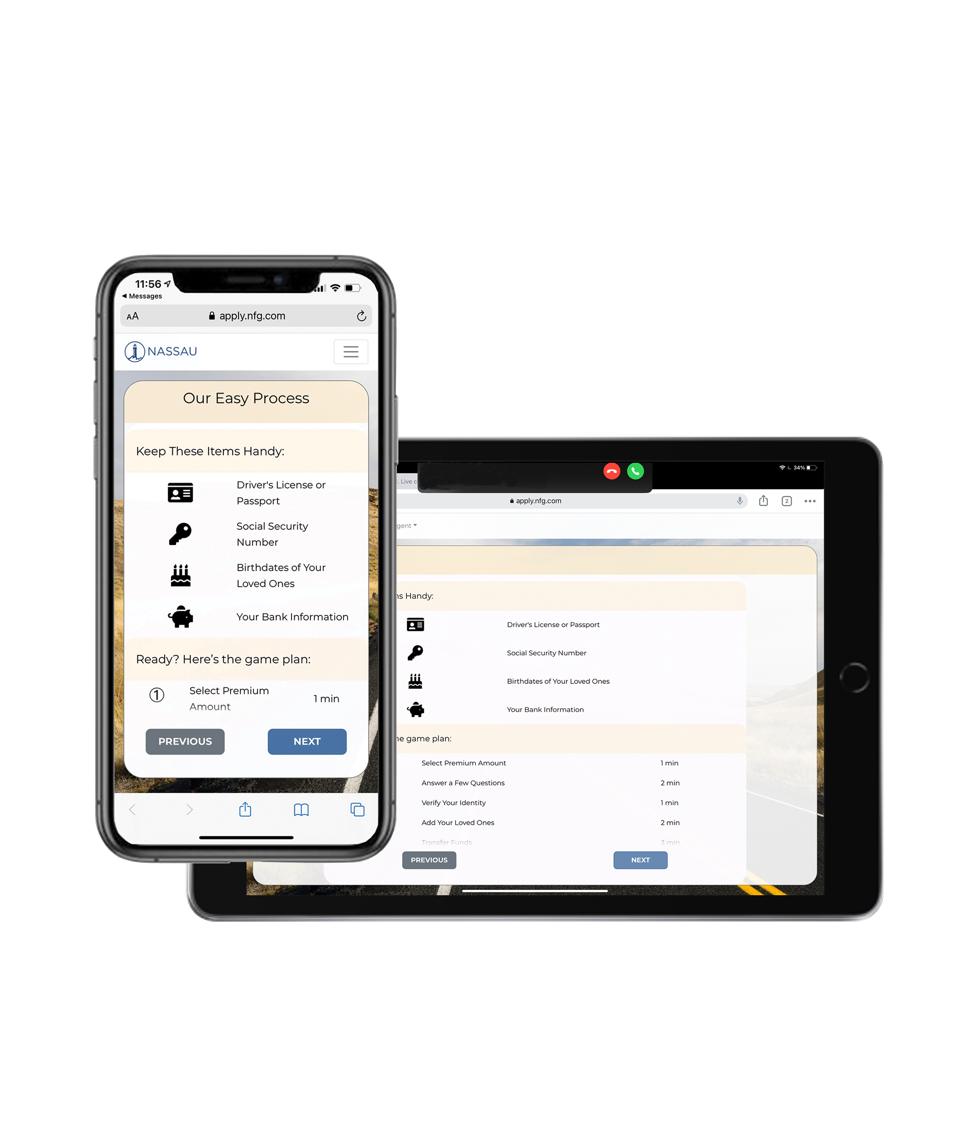 ---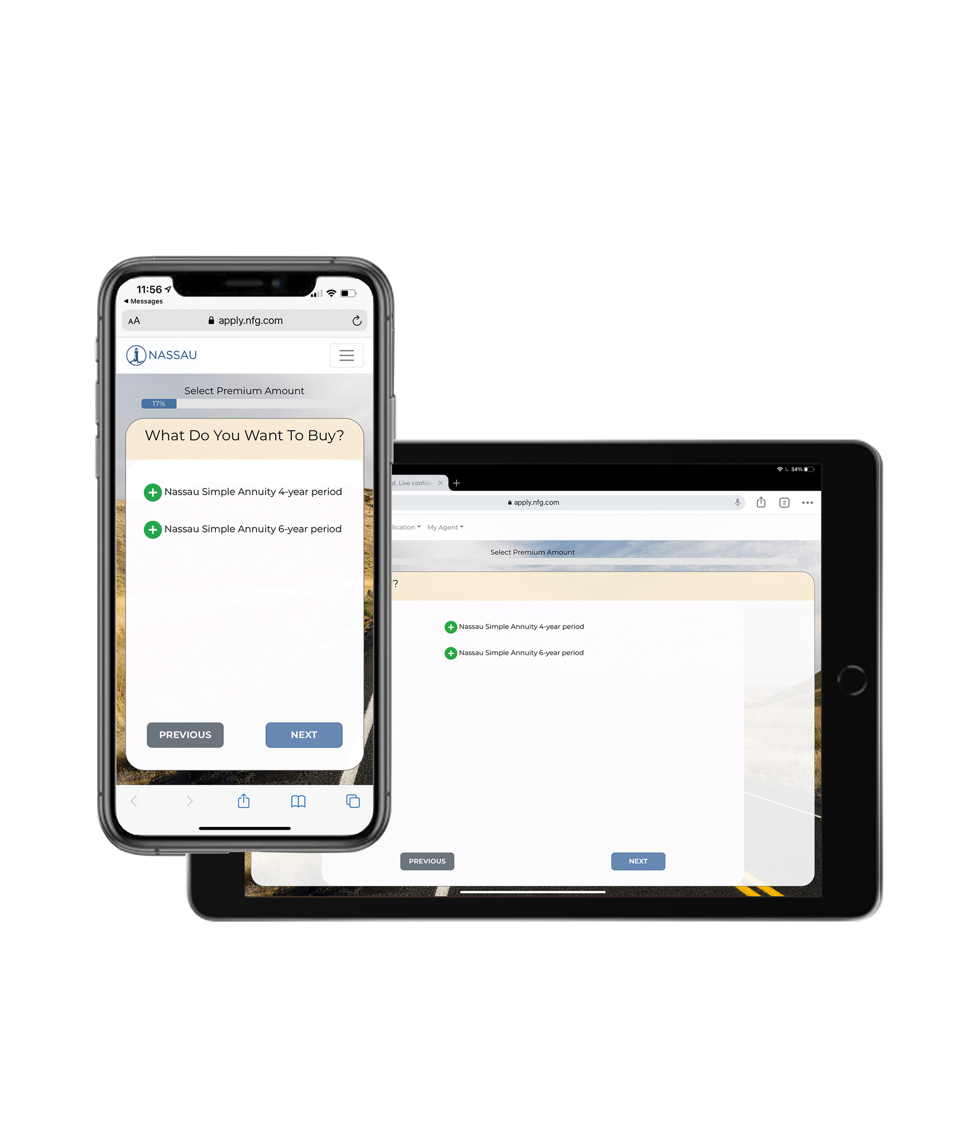 Step 6
Client selects product and completes short application.
*All applications are subject to review and approval by Nassau and must meet our suitability standards. View the Suitability and Compliance page on Salesnet for more information.
SIMPLE STEPS TO START EARNING
It's easy for your clients to apply for a deferred fixed annuity using the Nassau Simple Annuity app or mobile site.
Step 1
The client downloads the Simple Annuity app on their iPhone® device from the App Store®.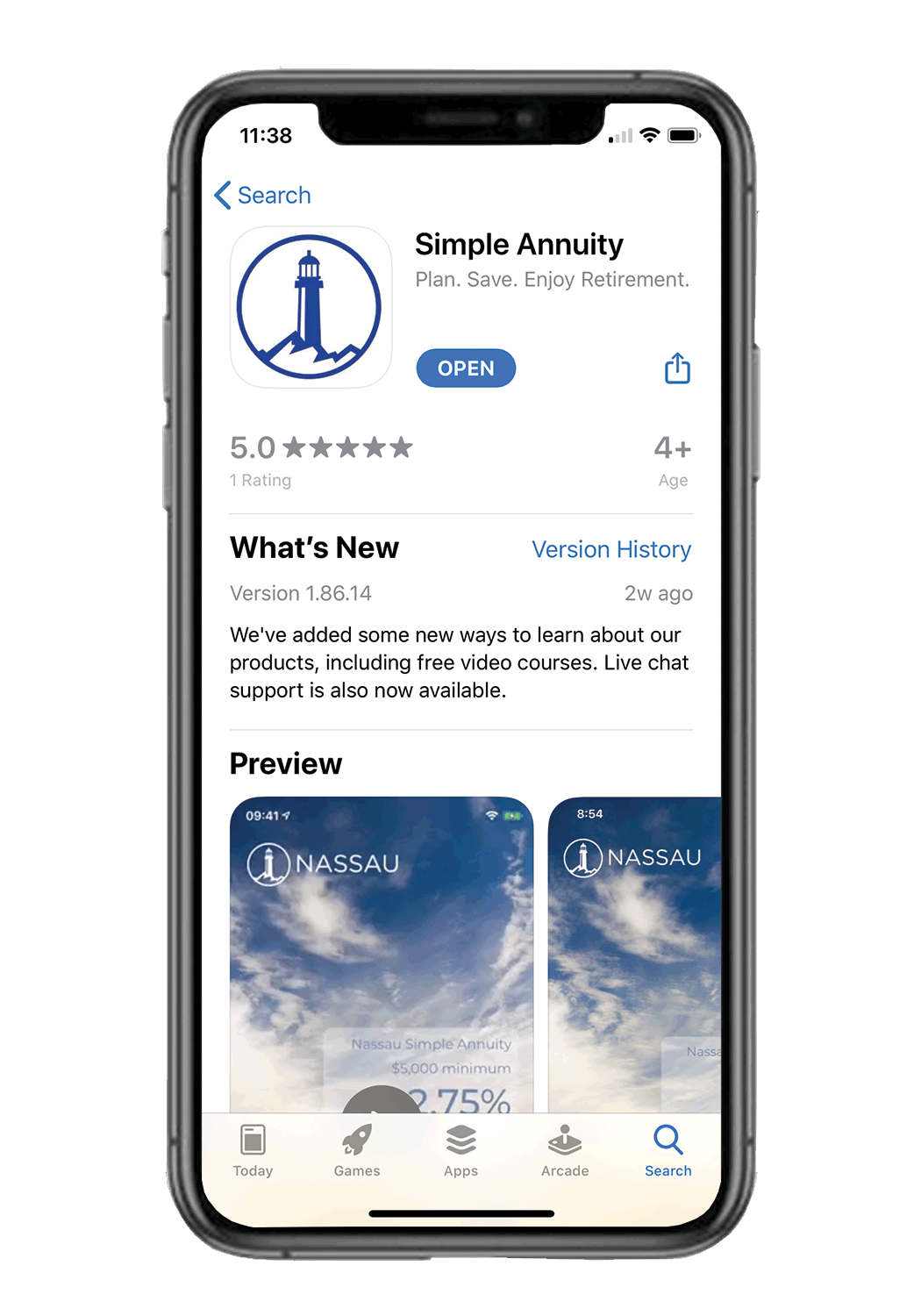 ---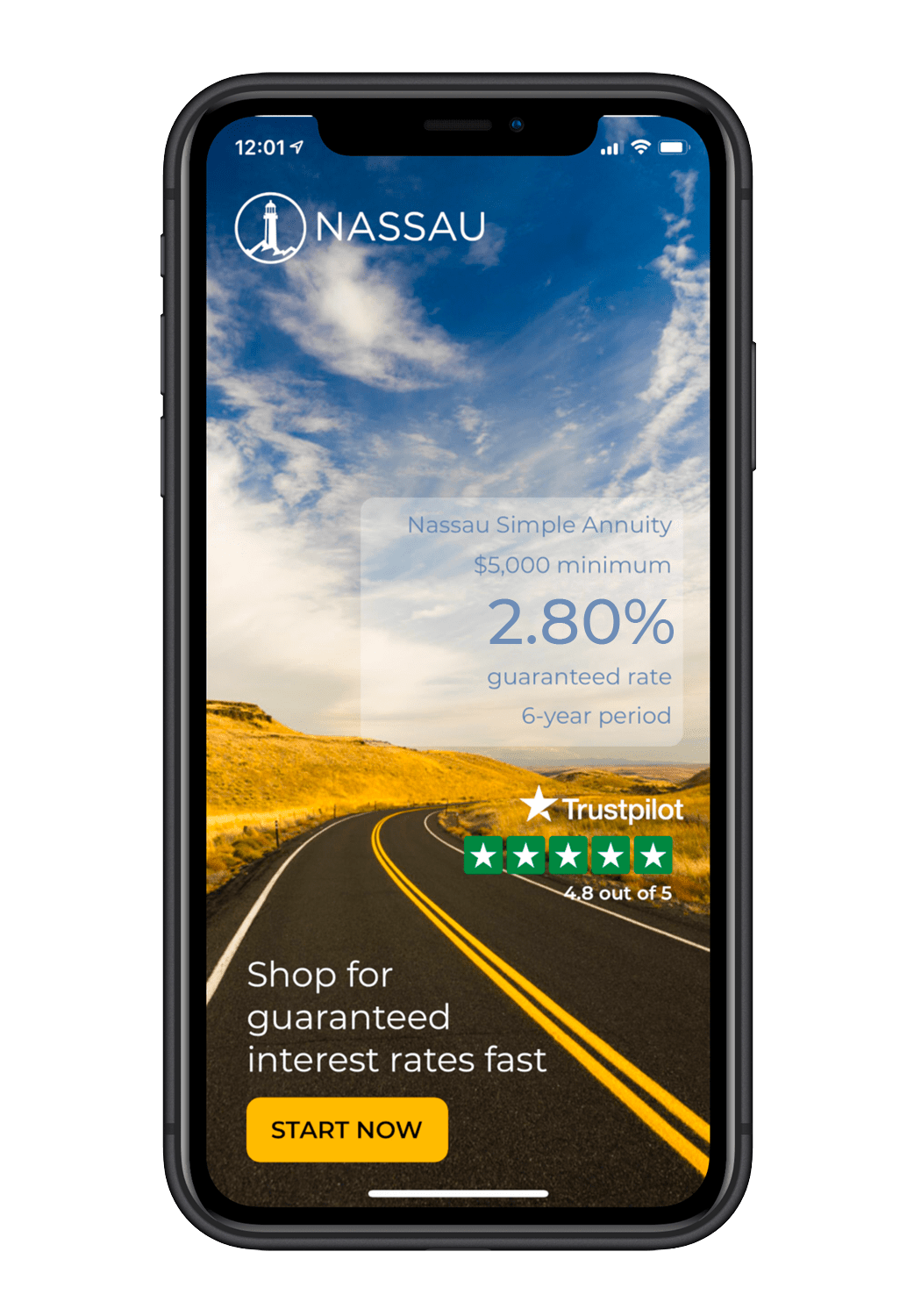 Illustrative only. Rates may vary.
Step 2
The client selects 'Start Now' to apply in about 10 minutes.
---
Step 3
Provide clients your unique invite code and you get commission for the purchase*.
*View the Suitability and Compliance page on Salesnet for more information.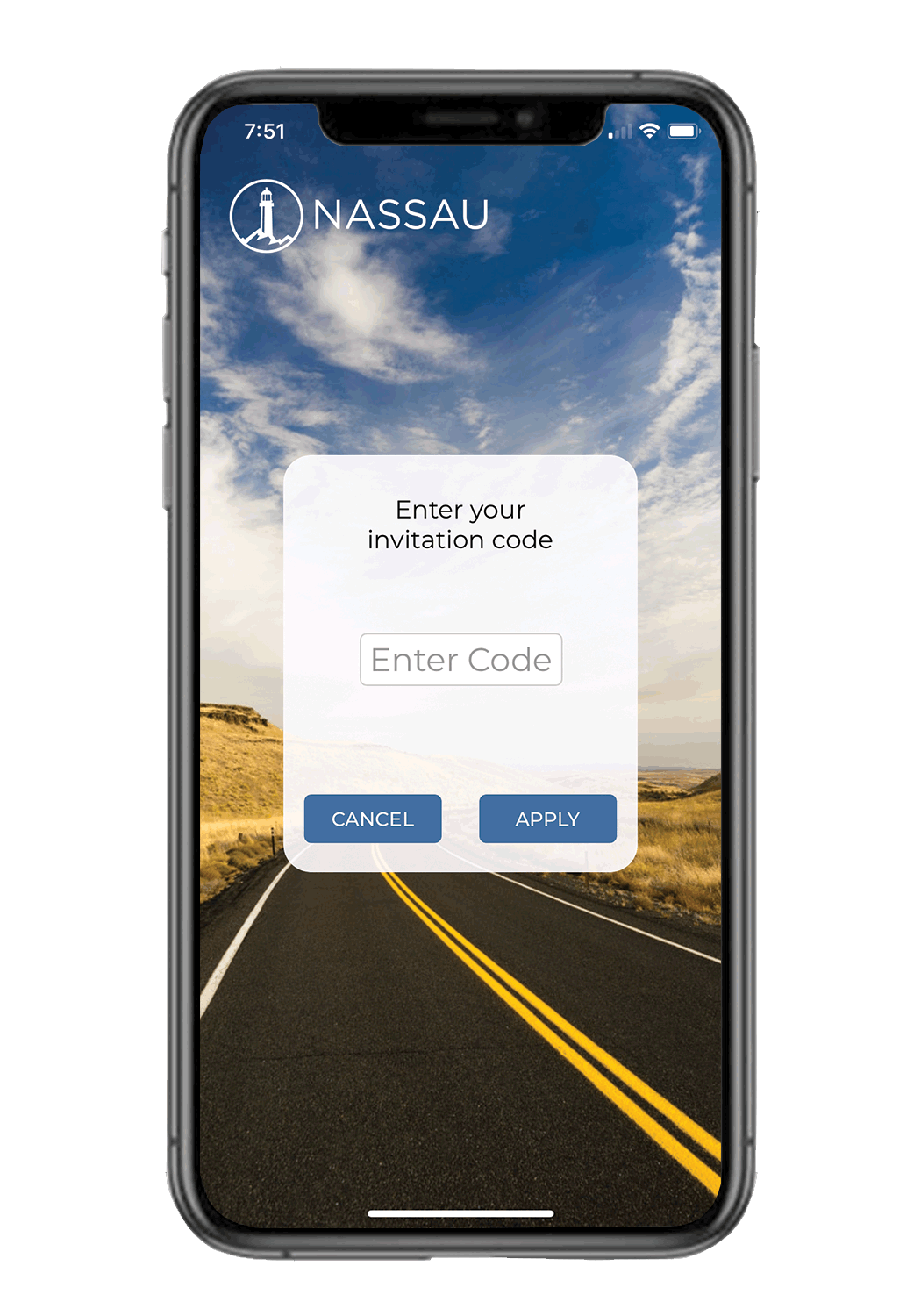 ---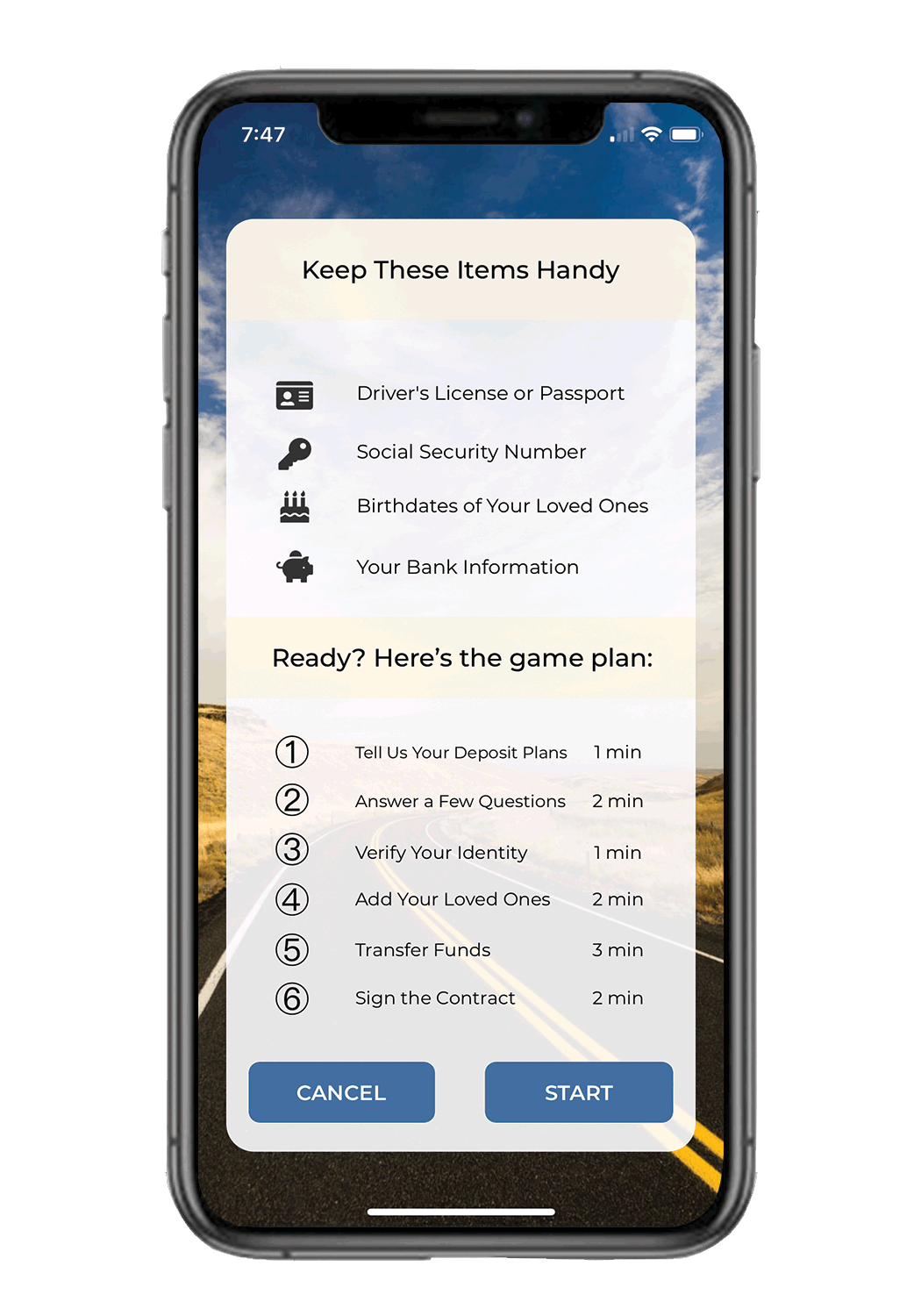 Step 4
The client selects and follows the easy guide to make sure all items are handy prior to getting started.
---
Step 5
The client takes a picture of their driver's license to quickly fill out basic information.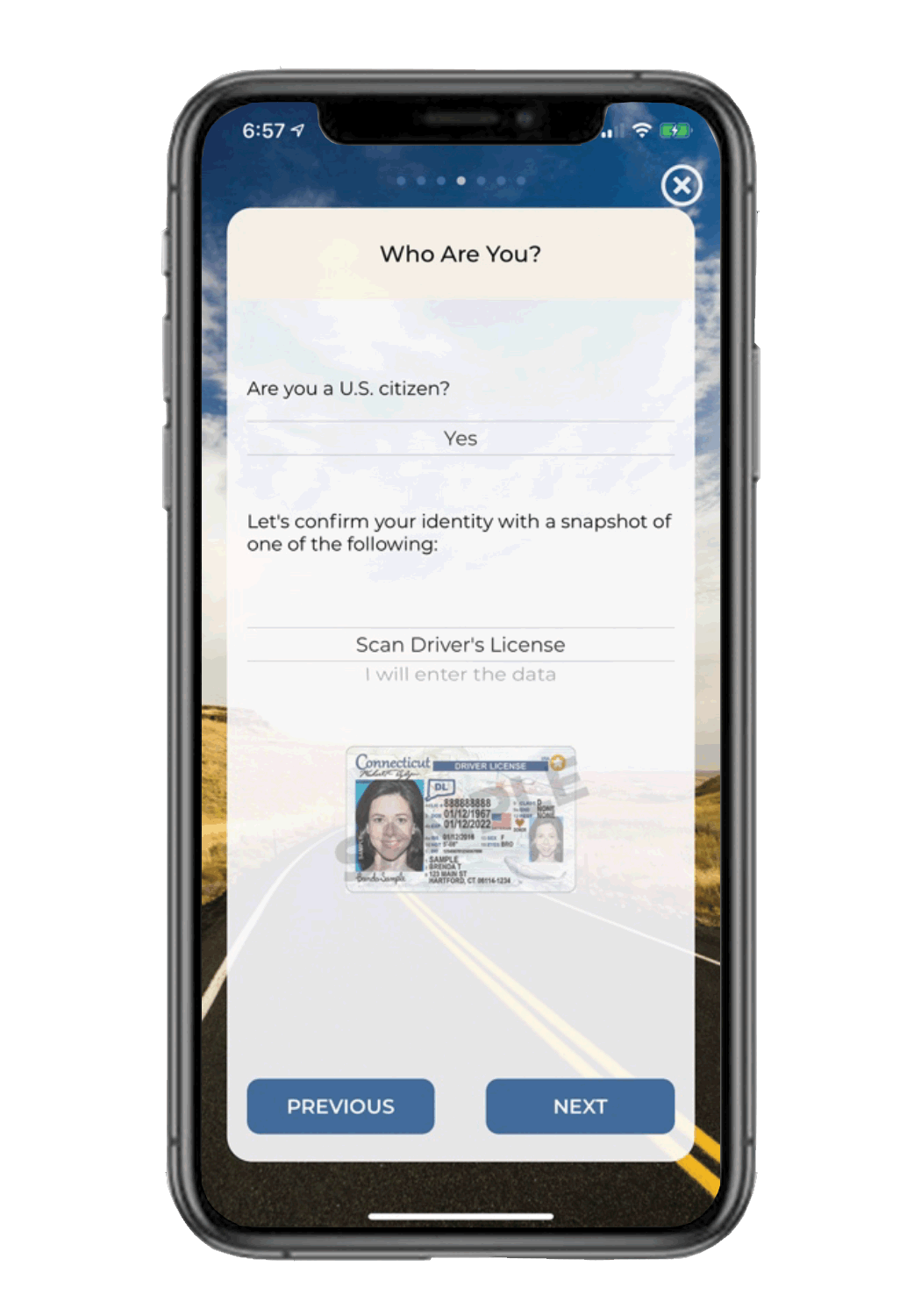 ---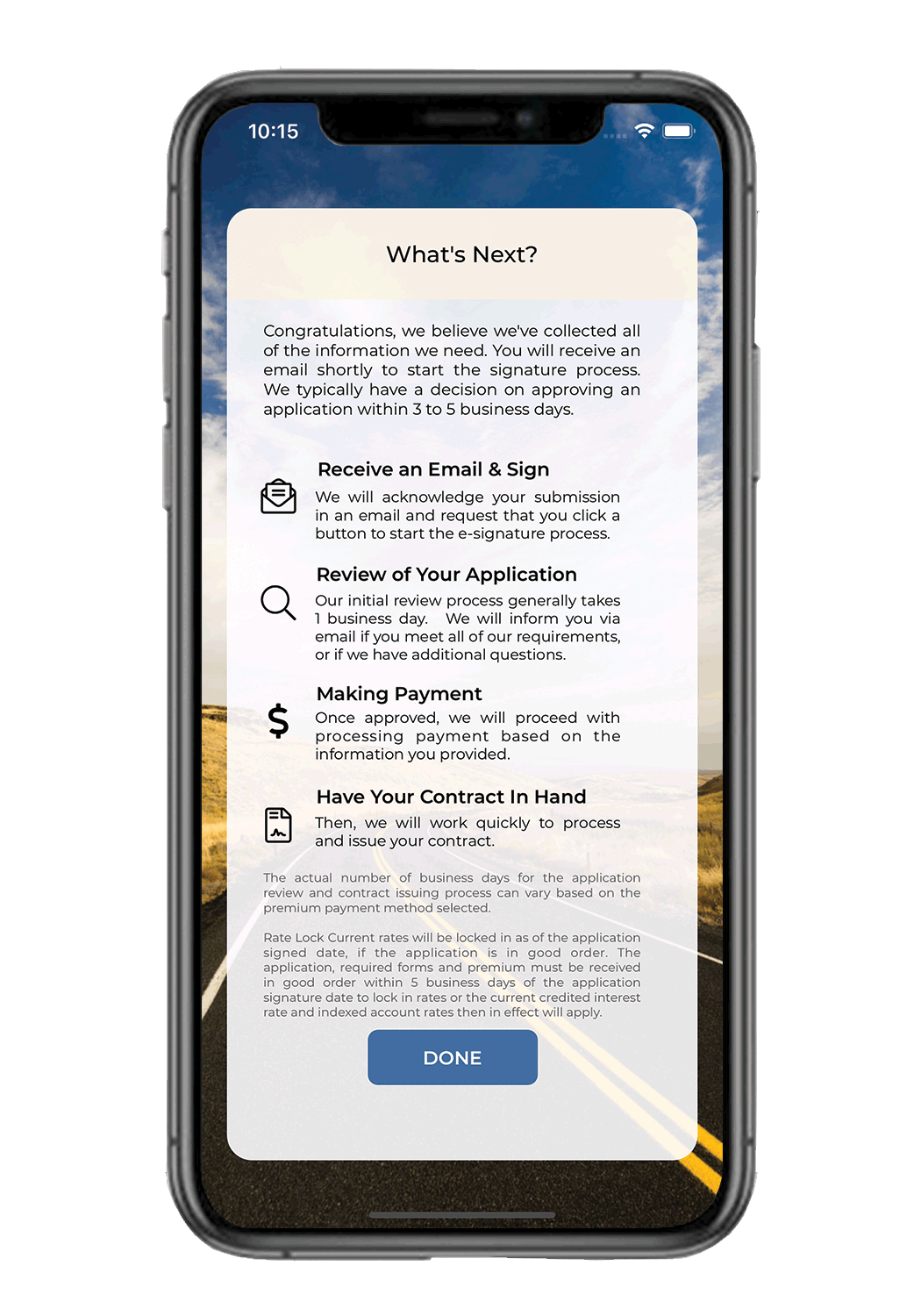 Step 6
The client completes additional fields, provides payment information and signs the application electronically via email.
Important Disclosures
FOR PRODUCER USE ONLY. Not for use with the general public.
Product features and availability may vary by state. Payments and guarantees are based on the claims-paying ability of Nassau Life and Annuity Company. Nassau does not provide individual tax, financial or investment advice or act as a fiduciary in the sale or service of our insurance contracts. All product sales must be appropriate, based on a comprehensive evaluation of the customer's financial situation, needs and objectives. App and online store terms/conditions and mobile phone carrier data usage/charges apply. Nassau Simple Annuity (18FADTCP,ICC18FADTCP) is issued by Nassau Life and Annuity Company (Hartford, CT). Nassau Life and Annuity Company is not authorized to conduct business in MA, ME, and NY, but that is subject to change. Nassau Life and Annuity Company is a subsidiary of Nassau Financial Group.
Insurance Products: NOT FDIC or NCUAA Insured | NO Bank or Credit Union Guarantee.
The Apple logo, App Store and iPhone are registered marks of Apple Inc.
BPD 40335